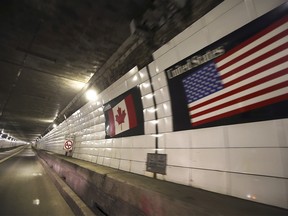 The pending decision by the federal government to remove the remaining COVID mandates at the U.S. border is greatly welcomed by local business, political and industry leaders as the jump start the local economy needs to return to full health.
The Liberal government is expected to announce Monday that it is ending mandatory vaccination, random testing, quarantining of international travellers and is making the ArriveCAN app an optional tool.
Windsor Star Headline News
Sign up to receive daily headline news from the Windsor Star, a division of Postmedia Network Inc.
By clicking on the sign up button you consent to receive the above newsletter from Postmedia Network Inc. You may unsubscribe any time by clicking on the unsubscribe link at the bottom of our emails. Postmedia Network Inc. | 365 Bloor Street East, Toronto, Ontario, M4W 3L4 | 416-383-2300
A decision on continuing to mandate masks on international flights and domestic trains is yet to be made.
"That is great for economic development and for business here in the community," said Windsor Mayor Drew Dilkens.
It'll be a challenge getting that business back
"Removing the vaccination requirement, removing the ArriveCAN requirement, I think will send a very positive signal to folks who are wanting to cross because we've removed the friction and the barriers that exist at the border.
"We know living in a border community, it's so important to have as little friction as possible when crossing the border."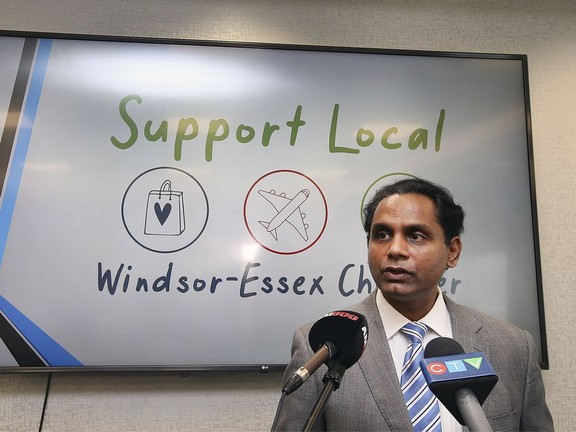 The federal government's order in council authorizing the border measures expires Sept. 30.
Windsor Regional Chamber of Commerce CEO Rakesh Naidu said local business is exhaling a 'collective sigh of relief' over the mandates expiring.
"It's what we wished for, but it would've been nice if it would've come sooner," Naidu said.
"We've lost the summer season. We're only seeing about half the visitors we used to have."
Naidu added the economic pain created by the border measures wasn't isolated in the economy.
"Several sectors, ranging from manufacturing to hospitality, tourism, wineries and retail, were impacted," Naidu said.
"Unfortunately, I think we may have lost some people (American visitors) permanently.
"There's been lost business (in manufacturing) because companies have found American suppliers or partners. It'll be a challenge getting that business back."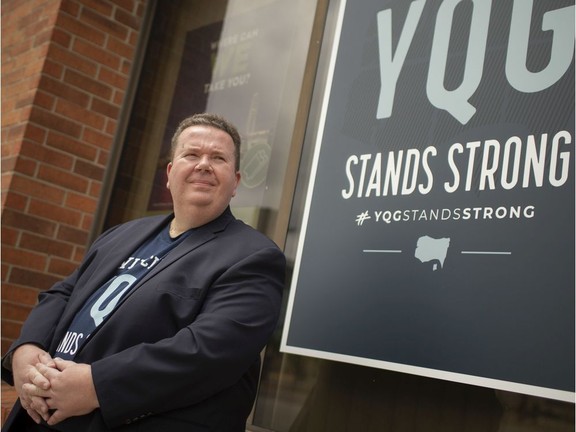 Statistics Canada data released this month on the number of American visitors to Canada (2.2 million) in July 2022 is 60.7 per cent of the levels seen in July 2019.
Day trips by automobile remain at 55.8 per cent (155,200) of pre-pandemic levels.
There were 2.6 million Canadians going the other way in July representing 60.1 per cent of July 2019's numbers.
"No other community in the country, other than another border community, was devastated as much by the ArriveCAN app," said Windsor Essex Pelee Island Tourism CEO Gordon Orr.
"It killed spontaneous travel. All those experiences, such as gaming, the wineries, retail, Americans could find alternatives. Once they break a habit, it's hard to get them back."
Orr said the tourism/hospitality industries aren't expected to fully recover until 2024.